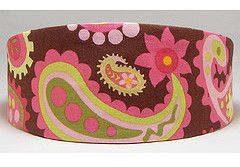 Hair bands have made a striking reappearance in the line of fashion; a simple accessory of 1970 is back in vogue. Hair bands are popping up to fashion on these days. As children all of us have worn hair bands at some time or other in our childhood. It was Zeenat Aman who widespread the trend of hair bands in India. I remember those days when I was a kid and admire the accessories which were worn in the movies of 70s. This is one thing that can be worn and looks perfect on every occasion. My personal style is to leave my hair open, with my curls free flowing and I slip it down and incline towards the forehead so that my hair doesn't fall on my face, they look amazing in both formal and casual situation.
According to an article published in Bombay Times on 5th Jan, hair bands have also penetrated the film industry and some of the actresses like Deepika Padukone, Katrina Kaif, Kangana Ranaut etc. are often spotted with these colourful hair bands.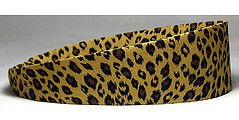 Fashion never becomes old, it just moves in cycles and gets repeated after each decade, there are different styles of wearing hair bands depending on what kind of image you would want to portray. Whether it is girlish, sporty or a funky image, you can play around and try various styles with those colourful bands. You can very well manage your frizzy hair and keep them in place with the help of a hair band.
Classics never go obsolete, they become a fashion statement again after years and bring a revolution in style and every time they are introduced again, they give all together a new definition to the term fashion.