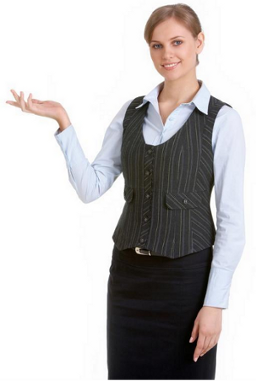 We have summer wardrobes and winter wardrobes. But, why is there never a monsoon wardrobe?
Falling between extreme heat and extreme cold, the rainy season often gets short changed even though if ever caught in a sudden shower, the entire day is lost for not taking the right care.
Yet we take that chance. This beats the whole point of looking professional and comfortable during the monsoons. It's far simpler to switch to a casual pair of shoes and leave tousled hair to dry after being caught one of these showers but this approach sure takes away the assured and competent look you worked so hard on.
Another wrong approach to the monsoons is thinking only in terms of getting caught in a sudden shower or a steady downpour. We forget to consider the extreme humidity that wilts not just our clothes, but our hair and skin too.
Clothing
When summer gives way to monsoon, it's generally convenient for us to continue with the light cottons that made the summer heat bearable. After all, you say to yourself 'humidity is just another form of heat'. It's actually isn't. While light cottons and linens maintain their line and texture in the summer heat quite well, humidity is quite another matter. They wilt as a result of moisture expanding and contracting the fabric.
You still need to stick to cottons, but it's time to introduce a light polyester mix. A 20-80 mix with polyester at 20%, will do just fine. This will ensure that your shirts, tops and/or trousers don't wilt, retaining their creases while the fabric breathes and dries fast too. Another alternative to try is the double mercerized cotton fabric. It's a special treatment given to the same fabric, giving it a sheen and strength. Terrific for monsoons. Wrinkle-free fabrics are another option you must consider. Avoid thick fabrics as they take long to dry and could leave you with a rash.
Wearing darker colors helps you hide wrinkles better. Cleaning mud spots off them is far simpler too. Dark colours even when wet and clingy are not as sheer as their lighter counterparts. Women in particular should wear at least one layer of dark clothing during the monsoons for this reason. Ensure to create a matching ensemble with this in mind. Don't take a sunny day for granted. There's always a chance you'd get caught in a sudden shower.
Shoes
Good rubber-soled shoes that are perfectly formal and can handle the puddles and the sludge of the monsoons, are available in plenty. Hence, avoid leather and suede. Leather begins to smell when wet and cracks on drying. Both leather and suede retain moisture and lose their precious sheen. So pack these expensive ones away for a dry day. Women must avoid higher heels. Comfortable slip-ons are the order of the season. A pair of platform heels fit fine too.
Accessories
Never forget those water-proof fake watches. As for replica handbags, carry ones with an over-the-top cover. Avoid leather if you can. Keep a couple in handy colours, that go with most of your monsoon wear. The more immediate concern would be to prevent water from seeping in.
Skin Care
Clean and dry is what you must get whether you are caught in a quick shower, a thorough drench or face round-the-clock humidity. Good old talcum powder is not only for summers, it comes handy during the monsoon too.
Minimal make up is the rule for the season. Use a water-based moisturizer if you have dry skin. Avoid foundation. If you want to use mascaras and eye liners, make sure they are water-proof. No glossy, lipsticks. Wash your face frequently to clear your face of the humidity-related sweat, grime and oil.
Hair Care
This is a tough one. The shorter the better. But even short hair can get frizzy, limp and all temperamental during the monsoons. To manage it better, keep your hair cropped to shoulder length or a few levels below that. Avoid styling products all through this season.
Rain Wear
When it comes to umbrellas and raincoats, don't presume that if you travel by car, you won't need one. Always keep an umbrella in your car. If there's a bit more walking involved, a raincoat or jacket is a must.
Formal umbrellas, rain coats and jackets are available in polyester, PVC and nylon. Raincoats and jackets come in breathable fabrics that help counter the humidity that can otherwise leave you perspiring within minutes.
Make sure your car is parked in a dry place if the option exists viz. underground or covered parking lots. Taking short cuts by parking outside is not a good idea during monsoon. The smallest shower can create puddles that are difficult to avoid when reaching for your car.
A set of spare clothes and shoes at work may be a good idea. You would need to change at least once during the season. Sitting in soggy, wilting clothes that wet the chair and make you squelch in wet shoes won't do much for that very Corporate Image, would it?