Business attire in western wear offers one of the most versatile and comfortable winter ensembles for women. When the ensemble is created well, it gives both style and warmth.
Winter Tip 1: Wear winter clothes in dark shades
Winter Tip 2: Layer your western wear with thin inner layers
Winter Tip 3: Buy your winter clothes with a bit of shape to the body
Colors and Shapes
We advise the traditional winter colors of black and navy blue. If you are not in the conservative finance or legal professions, even the dark shades of greens, blues and reds are fine. For a business suit, whether it is a pant suit or a skirt, have one black and one navy blue suit at the minimum for your winter wardrobe.
The color of your shirt depends on the stole or scarf you would choose around your neck. Since we are talking of business formal or the Fully Tailored look of our Style Scale, keep in mind the rule of straight lines and angular shapes. Use small, geometric shaped patterns or even solids in firm fabrics.
Layering
Layering lets you handle changes in temperature not just across the entire season, but also works conveniently well while adjusting to day/night or even indoor/outdoor temperatures.
For layering, a slip or camisole in wool or silk is ideal. Silk is perfect since it doesn't add bulk which comes from improper layering. If you want to go for fabrics blended with polyester, make sure that the natural fibre content is over 60%. This keeps the cold out effectively while letting your skin breathe through the layers.
You can wear a top or a shirt with the suit jacket to go over it. For really cold winters, you can wear a sweater beneath the jacket. Make sure the sweater isn't thick or baggy, since the multiple layers can add unseemly bulk to your body. Baggy sweaters are ok for a Sunday laze at home, but not to office. Take as much care with these items as you do with the rest of your wardrobe. They have the ability to shape you beautifully or make you look baggy and frumpy. So make sure you try them on for the right fit and shape. Or, you could wear a turtle-neck sweater with a jacket over it, although it brings you down a notch on the Style Scale, with the right color choice you will still maintain the Tailored look.
Just as it makes perfect sense to keep a change of clothing at office for those rainy days when you can get soaked, it pays to keep a sweater at your desk for this cold season.
Below the Belt
Woolen trousers or wool-blended trousers keep the cold out well. For particularly harsh winters, you can have woolen trousers lined with silk. Stockings are a must for skirts, you cannot leave your skin exposed in case of formal business wear and particularly during winters for practical reasons. Invest in a couple of black stockings. If you are wearing socks, they need to match the trouser. A black pair of pumps with medium heels can go with most western wear.
Stoles, Scarves and Shawls
Don't forget the stole or scarf. Match the colors to complement the whole ensemble. If a business suit, black, navy blue, charcoal grey and white are good, generic options. These staple colors help you create your ensemble without spending a lot on matching these necessary accessories with each individual outfit.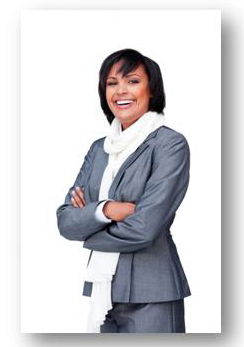 It pays to carry a shawl even when you think you are warmly dressed. You can't always predict how low the temperature could fall on certain days, at certain times of the day or in some offices. See Hillary Clinton, US Secretary of State with a range of colorful shawls to keep her warm in the images below: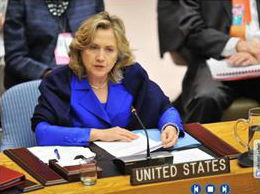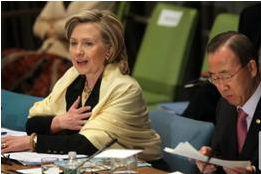 Outer Wear
Invest in one light jacket for warmer winter days and a heavier one for the cold winter days when the wind blows through you. In both cases, choose the outer coat with care. There are plenty of jackets out there that give you a good shape.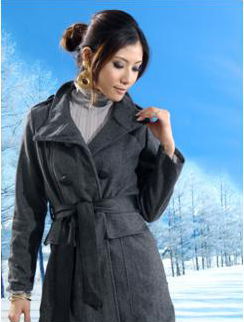 Gloves
With good, woolen or leather gloves, you complete your winter ensemble. Buy a pair of black gloves to complement all your western business outfits.
So, follow the basic rules, layer your clothing, wear the dark numbers, let your inner layers be thin and buy your clothes with a bit of shape without being figure huggers. Keeps you stylish, elegant and comfortable through the cold, and not so cold winters.