Winter is the time when you can use plenty of accessories. When chosen with care, they can bring that welcome break to your dark business ensembles. Now, let's get straight to the point.
What you wear depends a lot on the industry you are in. Ultra conservative financial, legal verticals require you to stick to staid accessory colors to complement the dark attires that these industries demand. But with other industries, you can bring a bit of color to your ensemble with your accessories. Creative industries and departments like advertising have a lot of leeway.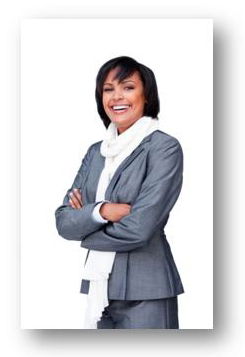 Shawls, Stoles and Scarves
If you are looking for the ultra-conservative, Tailored look, have your shawls, stoles or scarves in blacks, whites and creams. This will go with most of your outfits. You can use them to bring strong contrast or match the shade of your suit. To add color in other industries, you can choose among deep shades of red, green, blue, but take care to complement your ensemble. To retain the Tailored look, stick to plains, straight lines and angular shapes with small, geometric design on these elements. To get a more casual look, you can go for paisleys and larger rounded designs.
Jewelry
Keep your jewelry conservative with no chunky, dangling stuff. Your jewelry shouldn't jingle, that's distracting. Simple gold, platinum, silver jewelry or the perennial favorites – pearls – are just right. But, if you can't afford them, costume jewelry works just fine. No jewelry around the neck is fine too, but it seems such a waste not to highlight slender necks with a neck-hugging piece or take the attention away from thicker ones with a low necklace.
Keep the ear rings simple – just a pair of studs is the safest bet. At the most you can reach out for a pair of tiny teardrops or hoops. A brooch can come in handy when you are wearing an all black ensemble. As for finger ring, never more than one, definitely not more than two, preferably simple bands.
Stockings or Pantyhose
A few pairs of black stockings or pantyhose are a must whether you wear skirts or trousers. It is a business 'No' to show skin on your legs or feet. In any case, you don't have much choice but to cover up for cold winters. Choose ones without design on them. The pantyhose must be sheer nylon and not opaque. Keep leggings out of business attire. If you are wearing a trouser suit, a pair of socks will do fine, but they must match the trouser and not the shirt.
Shoes
Black pumps with medium heel, closed toes and heels are part of formal attire and keep you comfortable. Don't go for the trendy shoes, stilettos or too high a heel. It's not part of business attire and takes attention away from the work at hand. If you are wearing black attire, wearing shoes of the same color is right. But, if you are wearing a brighter shaded suit, blacks or other neutral colors look good.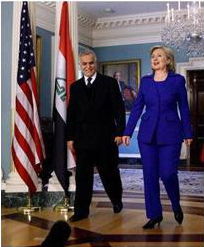 Gloves
A pair of black leather gloves is a good investment. They keep you warm and look sleek. Since gloves come in different sizes, try them on before you buy.
Caps or Hoods
Winter caps have the unwelcome habit of ruffling your hair. So when you buy your outer coat, look for a hooded one. It keeps the cold out, head stays warm and hair unruffled.
There's a lot more to winter accessories when compared to other seasons. They have the last say in whether you look conservative or bring a spot of color to your winter attire. Choose them with your winter wardrobe in mind and you will spend a lot less. Have fun!