Years ago, an overweight Anil Ambani was driven to shed the excess weight when foreign investors asked, "How can we trust you with our money when you cannot even take care of your own health?"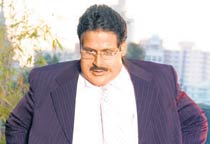 Trust and investor confidence in you are the key elements when it comes to handling people's money. In terms of attire, this translates to predictable, formal clothing that projects dependability, knowledge and capability.
This is the rule to keep in mind for all those working in the financial services industry, whether it is retail banking, investment banking, insurance, advisory services, private equity, angel investment, venture capital or credit rating. Same holds good for government and semi-government financial agencies too.
It is particularly critical for entry and mid-level personnel who are working their way up the ladder, from cashiers to relationship and portfolio managers to analysts, compliance officers, associates and bankers to underwriters and assistants. This is the reason behind corporate uniforms in leading companies like ICICI Bank or at the least in creating the firm's dress code.
Men's Attire
Stay at the very top end of the Style Scale and that translates to the fully formal, Tailored Style. So, wear suits of the two-button, single-breasted, straight jacket variety. Keep the jacket buttoned when standing, except the lowest button. When seated, leave the jacket unbuttoned.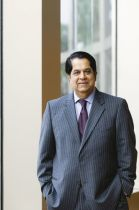 During hot weather, you may discard the jacket and remain in shirt with long sleeves, unless you are in an air-conditioned room. Your visual cues for the attire are uncompromisingly straight lines and angular shapes with not a hint of curves or rounded shapes.
When it comes to colors and contrast, navy blue, dark charcoal and blacks are the ones to choose, with or without pinstripes. Build strong contrast with shirts in whites, creams or pale blues. Leave the breast pocket empty, except for your pen or the company identification badge. This prevents unseemly bulges.
Turn yourself out in crisp, firm fabrics, including gabardines in solids and stripes. When it comes to patterns, they are small and geometric and this rule applies to ties too. The tip of your tie must reach the top of the belt buckle, which should be black preferably.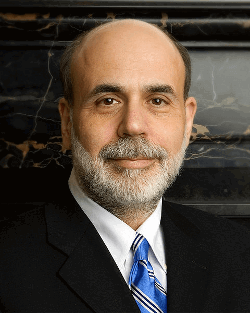 While Ben Bernanke, Chairman of the US Federal Reserve, dresses right for a typical day in the World of Finance, keep away from beards like his. Senior personnel at his level can get away with it, you aren't likely to.
Shoes must be clean and polished without scuffs or smudges. Black is safe and goes with the clothing colors we recommend for a job in the Financial Services. Make sure that socks match the trouser color. In turn, socks, shoes and belt should match.
The image you project with this attire is of a formal, orderly work ethic with a polite manner. The perception you leave with people is of high credibility, entirely official with nothing casual about your look or work, authoritative, precise and stable, the very qualities that customers who trust you with their money want to see in you.
Women's Attire
For women wearing western wear, the same rule of suits, colors and patterns applies. They could wear a coat dress too which is a tailored dress with buttons and tie closures similar to regular wear and it gives a polished look.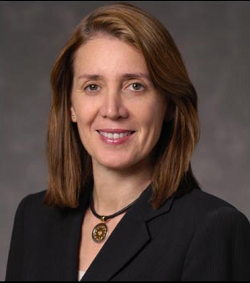 But the more typical wear is a blouse or a dress shirt with long sleeves. Lightly knotted ties or scarves can be worn with this attire. Pant suits or skirt suits look formal and are the appropriate clothing in western wear. Make sure length of the skirt is mid-knee or longer.
When it comes to shoes, go for the medium heel, smooth leather ones with closed toes. Be sure to wear stockings. The idea is to show as little skin as possible. But, take care that stockings are not opaque or of the fish net type.
When it comes to Indian wear, the sari has been made popular by the heads of some of our top banking and financial services companies. Unless your company has a uniform or has a dress code that doesn't include saris, they serve well at entry and mid-level positions equally well. A range of colors are accepted, but sticking to small prints and dark colors is right according to our Style Scale for the Indian Woman.
Saris worn with neatly pleated pallu are preferable, although Chanda Kochhar, MD & CEO of ICICI Bank is seen in draped pallus quite often. We don't recommend it though. A small border keeps the sari formal.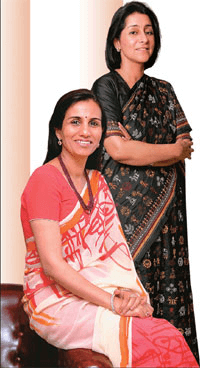 Understated is the look when it comes to jewelry. It's fine if you don't wear any. If you do wear them, stick to the simple stuff with a strand of pearls or a simple chain with nothing flashy, clunky or which jingles. You could wear a bracelet or not, but a watch is a good idea. The rule is to keep to just three items of jewelry or less, finger ring not included. The First and Lasting Impressions you are creating is that you are here to focus entirely on the work.
Hair pulled back or neatly combed and left open gives a good, well-groomed look that is very necessary. A clutch or handbag is right with straight lines and firm shapes. Backpacks for laptops are a definite No.
Keep makeup to the minimum. Just an unobtrusive lipstick will do or if you choose to have it, a basic foundation and mascara.
Some companies have extensive dress codes, like the Swiss investment firm, UBS which in fact has been ridiculed for its length and detail. It is interesting in the minute detail that it goes into, including the shade of underwear one can wear and the precise length of the skirt. So, if you are unsure of your company's attire, ask for the dress code or observe the executives in your company and follow their example.
Don't forget to turn off your cell phone and give full attention to the person across your desk. First Impressions mean more in this industry than anywhere else. Do it right and it can pay off well.