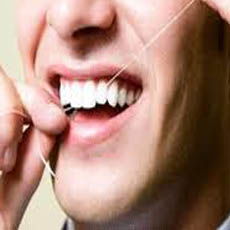 When we meet someone, it is always important to smile. We need to ensure we maintain an appealing smile, therefore, oral hygiene plays an important role, especially when it comes to first impressions. Maintaining good oral hygiene is one of the most important things you can do for your teeth and gums.
The most known and biggest villain of oral hygiene is the plaque. The best way to get rid of plaque is by ensuring you brush your teeth twice a day.
Most people make the biggest mistake while brushing their teeth is by brushing their teeth from left to right, holding the brush at a 90-degree angle. The correct way to brush your teeth is by holding your brush at a 45-degree angle moving from up to down (from the gum line to away from it). Take some time to brush your teeth, don't rush through the process. Also, avoid brushing immediately after a meal.
Use dental products that contain fluoride, as it helps in the development of teeth in children and helps in preventing decay in adults.
Along with brushing your teeth, one must floss as well. Floss will help get rid of any plaque between your teeth. Ensure that you floss just beneath the gumline as that is where most plaque forms between the teeth, but ensure that you don't hurt your gums with the floss.
Use a good mouthwash, preferably one containing fluoride, to rinse your mouth, as reduces bacteria in the mouth.
Caffeine and tobacco tend to stain teeth and this leads to discoloration of the teeth. Therefore, it is advisable to visit your dentist at least once in 6 months to get your teeth cleaned.
Ensure that you maintain a well-balanced diet as this helps get the required vitamins and minerals required to keep your teeth strong.
And finally, do visit your dentist regularly to ensure that your teeth are well taken care of. Having bad oral health is connected to a lot of health issues.