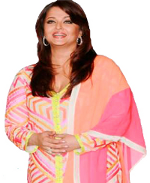 While this lady is out of the scene for obvious reasons, controversies still keep her in the limelight. She is in the news these days for her post- pregnancy flab, which has created a buzz in the media. Where 20% of the people do not really care about it, 80% of them are glad about the reasons for her being in the news.
Aishwarya Rai who recently entered motherhood has been fired with questions regarding her excess weight after the much-awaited birth of her daughter Aaradhya. With not so simple, a pregnancy at this age, Aishwarya Rai managed her image in the most appropriate manner through out her trimesters. However post- pregnancy, she has not been able to live up to the expectations of her fans. The biggest drawback of being a celebrity is that no matter how you like to live your life, your larger than life Image as the world's most beautiful lady never leaves people's mind, and they would always like to perceive you as someone who fits their frame of perfection. Sadly, she has been bombarded with so many controversies in the media regarding her appearance that it must have become practically difficult to focus on her motherhood. This is what happens when one doesn't live up to one's Image.
However, knowing very well the reasons for this, why are people becoming insensitive? Have they forgotten that she is human too? She deserves all the privileges that a new mom would expect. Why then are we targeting her? Have we forgotten that she is the same person who entertained us with some of her evergreen hits? She fought against all odds and became a respectable wife and a daughter-in-law when she entered the Bachchan family.
We must realize and appreciate the fact that she is playing her part as a mother and has prioritized her family over career. Let's give her some breathing space to enjoy the best time of her life……Motherhood.
Tips to Aishwarya to counter the variations in her appearance:
Wear solid dark colors with little design details around the neck
Slight change in her hairstyle with bangs covering her chubby cheeks would make her appear lean
V-neck instead of high or round neck
Loose, long- sleeved kurta to remove attention from heavy arms
Use of drapes will keep attention away from the body, could be in the form of contrasting dupattas
Avoid horizontal or diagonal patterns on the body which tend to make her look wider
She should opt for cigarette pants instead of churidars with long kurtas
Avoid heavy accessories around the neck . It would add visual weight to the heavy neck and chest area
Wear panel prints in the centre front to appear narrow so that there is vertical eye movement.
Wear long bindi instead of round ones
Do not thread the eyebrows too thin, thin eyebrows make the face appear heavy
Monochromatic colors (Colors from the same family) would give a slimmer and lengthened appearance.