J.K.Rowling has moved on to The Casual Vacancy – her to-be-published adult book. The Harry Potter movies are all released and with that Emma Watson has stepped away from the Harry Potter series into serious, not-so-straight roles in other films. We decided to write a post on Emma Watson for the scarves and stoles that she wraps herself in give her a casual style for all seasons and all occasions.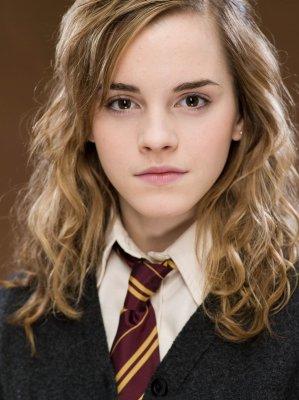 We couldn't resist putting up an image of her as Hermione Granger with a tie from the Harry Potter films – the natural, pretty, down-to-earth, bookish muggle who saves her friends many times. She maintains a similar image in real life. Coupled with her intelligence, it makes her a role model to young girls.
She uses scarves as they should be – to dress up on a casual day or to add the final touch to her evening attire. With matching accessories that accentuate the look, she is one of the best dressed young stars.
Winter Warmth
Winters are a time for the warmth of the scarves for Emma. Greys, blacks, whites and checked scarves, worn over pants, skirts and leather jackets, she uses them with effect on a day out shopping, at college or on a work day. Oversized scarves or the regular length, each gives the look of cosy warmth when she bundles herself up in them.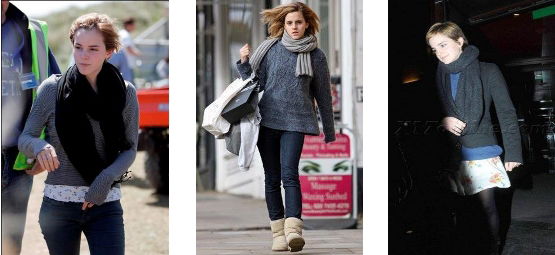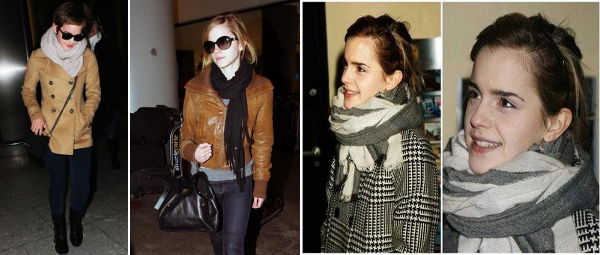 Same goes for when she is at college or at work on a shoot.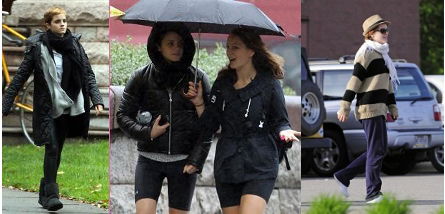 They come in handy on a not so cold day too, keeping the upper body warm. This is Emma's casual style in shorts.

This one in a multi-shaded scarf is from the Harry Potter movie.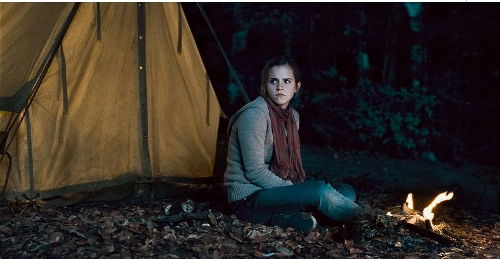 Dressing Up For an Evening Out
This bright red scarf on a polka dot dress brightens her attire when she goes for the opening night of an ice rink. The dark eye shadow completes her look.
When attending fashion shows or premieres, a choice of woolen or silk scarves gives her the stylish look. Some days you'd want the cozy style, on other days and occasions you'd want the svelte, sleek style. Choose your scarf or stole accordingly.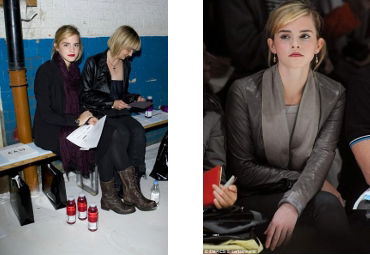 Not all occasions are formal evenings. Emma Watson wears a Burberry scarf when she attends a hockey game.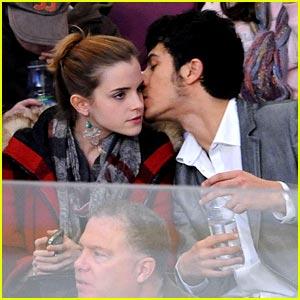 On a day out watching movies with friends, she is at her casual best. With a double looped scarf around her neck and another as headband, she looks cool and casual. Goes well with her attire.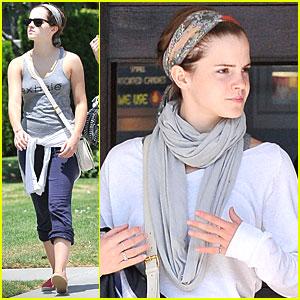 Travel in a Scarf
Travelling in a scarf is a matter of comfort as much as it is of style. With the cold interiors of buildings and aircrafts, they come in handy.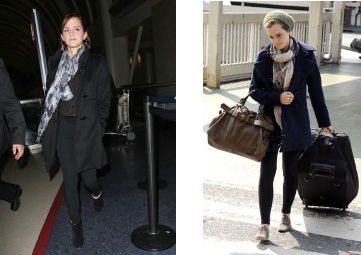 In Modelling
She looks cool, yet glamorous in her modeling images. We chose these to show that you can go for careful style, casual style or the svelte, evening style.
Pixie in a Scarf
She carries her style from the modeling world to real life with ease. The scarves complement her pixie hair cut which she got once she completed the Harry Potter movies.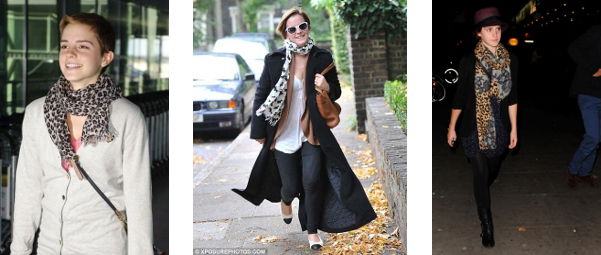 Color to the Scarves
She is generally seen in monochromes, but when she uses some of her brighter ones, it livens up her appearance.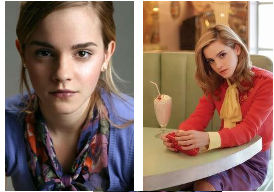 What More in a Scarf!
Here, she ties the scarf around her bag. In the other, she throws a crocheted scarf around her neck.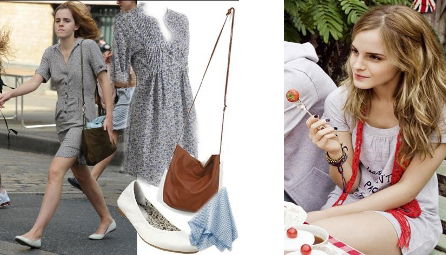 Intelligent, talented actor and model, Emma Watson handles herself well when it comes to her attire, her work and her public image. If there is a good example of a person who manages her scarves well for the different occasions, it is her.