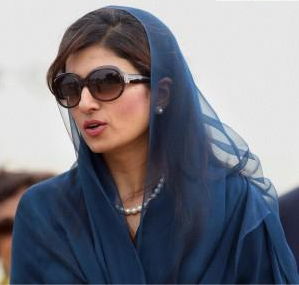 Setting aside the expensive proposition of high end pearls, Birkin bag, Jimmy Choo shoes and oversized Roberto Cavalli sunglasses that cost many of us months of our income, Hina Rabbani Khar, Pakistan's Foreign Minister, knew how to dress professionally. Or politically.
Just as Indian women politicians have their sari dress code, visiting Pakistani women politicians have always had their salwar kurta code. Hina Rabbani Khar followed the same with a difference.
In her choice of colors, she chose to display the professional code on her visit to India. Conservative, yet smart. Straight lines matched with accessories that, although expensive, add to that understated look.
She took the salwar out of the traditional ensemble, the piece that doesn't follow the straight line rule of formal dressing. In its place came tunic pants albeit wider than the cigarette pants we had recommended in Style Scale for the Indian Women. Long kurta sleeves, traditional to conservative regions, add to the formal look.
She uses a single colour ensemble to add to the formal code even when using soft creams in her dress.
26 July 2011
Arrival in New Delhi
Dressed in a monotone blue kurta and tunic pants, the colour of formals, minimal but tasteful accessories in glass pearl jewellery, Hermes Birkin bag in black. The right formals.
27 July 2011
Meeting with SM Krishna
A diametrically opposite colour in a cream ensemble, with the only hint of black being her hair, her Birkin handbag and her Jimmy Choos. High necked kurta reduces the softness that came with the cream and the dupatta as always acting as a natural second layer in formal attire. Soft, yet formal.
28 July 2011
Visiting Khwaja Moinuddin Chisti's Shrine in Ajmer
A multi-hued ensemble that showed the more relaxed non-professional occasion that it was. Her look for the personal occasion, yet in the public eye.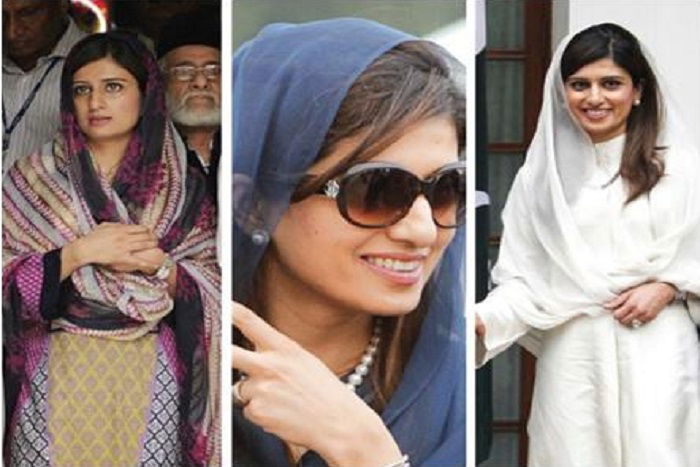 The media may have gone into a tizzy describing her stylish dress sense, but she decided to downplay the hype and chose to focus on what she came here for, meeting dignitaries and meeting Hurriyat leaders too however displeasing that was to India.