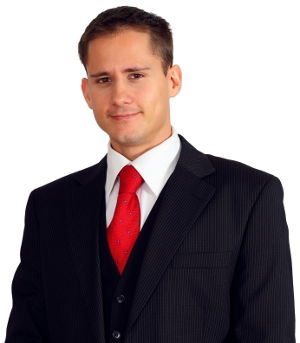 Two rules dominate power dressing for men.
Play by the rule.
Never let up.
These are the key to projecting confidence and power. It's easy to get bored, take things casual and move to more casual dressing, but do it at your peril.
Business Suits:
Given the hot climate in India through most part of the year, you may be tempted to discard the jacket in all but the winter months. But in all likelihood, you can't. You may be part of a high level conference or international meetings and you'd be required to wear one. For the impromptu occasions, keeping a blazer in the office is the safe way.
Power dressing requires a fully tailored look with 4.9 – the highest level of the Style Scale with firm fabrics and a crisp tailored look. One suit in navy blue is a good one to begin with for your wardrobe. Pair it with multiple silk ties and shirts and you are good to go. Then you can add on, blacks, dark grays and charcoal suits. Pin stripes are a perennial for power dressers. Light weight, wool suits are ideal.
Shirts:
Don't show your forearms. Wear full-sleeved shirts. If it's summer, you may able to do away with the tie and have a full-sleeved shirt on some occasions, but never a tie with a half-sleeved shirt. Crisp shirts in linen or a light polyester-cotton mix are appropriate depending on the season. If you are travelling or it's the rainy season, you may want to go for wrinkle-free clothes.
As for the color of the shirt, match your dark suits with shirts in a full contrast light shade. The pattern can be plain or in stripes. Keep away from the pinks, yellows and similar casual colors. Traditional white shirts are safe. You can add pale blue and pinstriped shirts.
Trousers:
Keep your trouser lines straight. Watch the current fashion to decide on a flat front or a pleated look. Match your trouser with your suit. In fact, if it is a full suit you have bought, avoid using the trouser separately to prevent its wear out while the jacket remains new.
Shoes:
Black leather, lace-up shoes are the norm for a power dresser. The rule is that shoes should not be a lighter shade than the trousers. Don't go for the extra-long pointed shoes that remind us of elves. Nor the square cut shoes. Go for slip-ons only if you are going slightly more casual. Always, keep the shoes at a high polish. Match socks with the shoes or the trouser, definitely not with the shirt. When the socks sag or have a run in them, it's time to discard them.
Accessories:
Ties are an important accessory for men. Choose them with care. The tie must complement the jacket. Navy blue, red and burgundy with small geometric prints or stripes are safe. Leave out ties with bold prints. They aren't for the power dresser.
A black belt with a simple steel buckle is a must in your wardrobe. A general measure is that the buckle width should not be more than that of the belt itself.
It's up to you to don cufflinks. If you don't wear them, button up the cuffs.
Wallets are another matter. Leather wallets Fake Handbag in black are right. Be religious about emptying them periodically to prevent them getting bulky.
A crisp white handkerchief folded neatly into a square is necessary. Steel or black pens are good. A touch of gold is fine, but not much more.
These days a laptop is a perennial accessory. Although backpacks have come to be accepted in the corporate world because of their ergonomic benefits, steer clear of them when you power dress. Carry the small rectangular bags if your laptop is lightweight. If not, sling the heavier one on the shoulder. And if there is overnight travel, bags that carry the laptop, as well as clothing that carries you through a couple of days, are necessary. Choose a black one with all zips working and keep it neat.
Hair and Grooming:
Avoid overly gelled hair and trendy haircuts. Stick to the classic styles and keep it neatly combed and yes, dandruff-free. There's nothing like flakes of dandruff on your dark jacket to spoil the entire effect. Keep your nails manicured and clean.
That's a power dresser for you!