In a recent episode of Koffee with Karan with Anushka Sharma and Katrina Kaif, Karan Johar posed a question to Anushka- "If you were appointed as Katrina's Image Consultant, what is the one thing you will ask her to start doing and one thing that she should stop doing?". Anushka replied with suggestions on the same.
As an Image Consultant, I have the following advice for Katrina.
Katrina appears less approachable and more conscious around people. She does not look too comfortable in public and it seems that she prefers being all by herself. She needs to understand that being a celebrity people expect her to be more interactive and outgoing.
She comes across as expressionless. In all her movies, her expressions remain almost the same regardless of the role that she is playing. Facial expressions are one of the most important elements of body language and they communicate a lot. If one is expressionless then it is almost like not communicating at all which is quite unacceptable.
She smiles rarely and keeps a flat face. As a public figure, she must learn that a smile doesn't cost anything but means a lot.
Katrina looks best in sophisticated classic clothes and anything too trendy or fad does not always go well with her refined personality. Even if she must experiment, she should have an expert Image Consultant to put together something that goes well with her personal style. Some of her recent experiments have been a real disaster.
Katrina must experiment with her looks, hairstyles, hair-color etc. This will break the monotony of having the same look and feel in all her movies.
When it comes to dancing in a movie, Katrina is best when she dances in western styles as it becomes an extension of her personality. Item numbers do not compliment her style and create a big conflict between who she is and what she tries to project.
Katrina has a limitation with her accent, she will not be able to deliver much on screen if she talks in the same style. She needs to seriously work on her communication style if she wants to experiment with different characters.
About the Author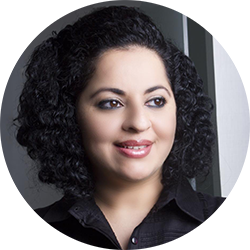 The author, Suman Agarwal, is the senior-most Image Consultant in the Indian Sub-continent and director of Image Consulting Business Institute. Image Consulting Business Institute is a pioneer in India and one of the biggest brands in the world in Image Management and Soft Skills Training Space. It offers programs for people to become Image Consultants and Soft Skills Trainers and at the same time offers Image Management and Soft Skills Training services to individuals and companies.
To become an Image Consultant visit
https://www.imageconsultinginstitute.com/become-a-certified-image-consultant/
To hire an Image Consultant for personal consultation visit
https://makeoversmart-com.cdn-sigma.com/image-management/individual-solutions-offered-by-icbi/
To hire an Image Consultant for corporate services visit
https://makeoversmart-com.cdn-sigma.com/icbi-corporate-training-solutions/ 
Suman herself undertakes select personal consultation and corporate training assignments. Write to suman@imageconsultinginstitute.com for any such assignments.
Photo credit:
http-//movies.sulekha.com/siddharth-malhotra_actor-news-article_katrina-kaif-and-siddharth-starrer-to-be-shot-in-london
https://st1.bollywoodlife.com/wp-content/uploads/2016/01/1244714407348-bollywood-actress-katrina-kaif.jpg
http-//www.masala.com/this-is-how-katrina-kaif-reacted-to-the-news-of-her-break-up-with-ranbir-kapoor-211644
https://www.indicine.com/movies/bollywood/sidharth-katrina-celebrate-baar-baar-dekho-photo
https://www.youthkiawaaz.com/2016/06/mixe-d-race-bengali-in-united-kingdom
https://www.filmibeat.com/bollywood/features/2014/hottest-dance-numbers-of-katrina-kaif-156569.html