Our introductory blog related to threshold situations highlights celebrities and their threshold transitions in addition to typical and atypical threshold situations in everyone's life.
In our series related to how celebrities transition their image across threshold situations, we are offering blogs related to Amitabh Bachchan, Mahendra Singh Dhoni and Prime Minister Narendra Modi.
Amitabh Bachchan is the prime example of a film star who transitioned his image successfully across his career thresholds. It isn't just film stars who take all the credit for such effective transitions though. Political stars like Prime Minister Modi take the cake for successful transition of their image across thresholds. And when we consider sports celebrities, Mahendra Singh Dhoni stands out for his smooth transitions.
His image transitioned as he crossed the threshold from soldier to general and then, to mature general with grey in his hair. But, before we talk of how he crossed the threshold, we must understand that there is a method to each individual's image management.
What's Dhoni's Method?
People manage their image in different ways. Whereas Amitabh shows the art within image management, Prime Minister Modi with careful strategy, Dhoni's is about instinct, which emerges from his uncomplicated ease with himself and his nature of sticking-to-the-basic-values, the one that says, 'This is what I am'. His humility emerges from the fact that his statement ends there, and he doesn't find the need to say, 'Take it or leave it', which would border on a sliver of arrogance. Aggression? Yes. Arrogance? No.
When Dhoni broke into public view, he marked an entire generation's transition to a new India, one with fresh confidence brimming over. The nation itself was crossing a threshold and he is a symbol of the new confidence. He's placed himself in a confident space in which what the rest of the world thinks doesn't matter.
This confidence isn't about flouting norms. He adheres to certain basic norms, clearly visible in the fact that he adheres to the dress codes of different occasions. You'll find him in a tie and jacket when the occasion demands, but you are more likely to find him in t-shirt and jeans, maybe with a casual jacket on. This adherence to basic norms is visible as he crosses the thresholds of different stages of his career too.
When it comes to the twin factors of image management – consistency and conscious management – Dhoni maintains consistency in sticking to the basics while crossing the threshold successfully. But, it isn't as much conscious management as the play of his instinct, emerging from his inner self. In other words, his inner self dictates his image at each threshold.
So, What is Dhoni's Inner Self?
Great belief in himself is the first. There's calm and stillness about him with control over the situation. He's courageous as a player and as an individual and doesn't feel forced to respond to the extremes of adulation or mud-slinging – on or off field.
During his travel from small-town India to cricketing icon, his determination to win has never spilled over into obsession. Through wins and losses, he works with the team, encouraging them, changing tactics, not hesitating to make changes immediately. His choices are by instinct, but he's ready with alternates when the first tactic doesn't work and with a surprise element too. Nor does he put himself ahead of the team. He is known for his gratitude for help received, loyalty and humility – the basic values of life.
The Outer Self
With that, what comes to mind is a person to whom the dictates of the world – fans, critics or authority – mean little. It is his own sense of what is right which drives him.
Viewed from the perspective of image management, he is not likely to follow the rule book in his image, but will spring a surprise or two. He has the courage to be his own man. That's just what we find in him as he crosses the thresholds from soldier to general to a mature general.
Although his clothing, body language and communication do follow this inner self, it is his grooming, particularly his hair style, which is the perfect example of successful image transition across the thresholds.
The Soldier
Dhoni's hair speaks volumes of his journey. He began his cricketing career as an unimpeded soldier with shoulder-length locks, completely, enthusiastically in the present. In fact, in one of his interviews, he states that being in the present is important, that one needs to take the learning from the past, using it to create a better future. Further, there was an earthy enthusiasm in him in his early days.
In celebration, there is a tinge of fierceness rather than of pure jubilation with cap intact, his body language and expression saying it all – focussed aggression, enjoying the moment. Through all this, the sense of purpose is evident, the serious dignity while remaining nimble on foot and nimble in thought, the mark of a soldier.
Yet, his hair style is not all boring, there are alternates and surprises within it, just as in his decisions in matches.
The General
As he crossed the threshold to captaincy, over time the long locks gave way to hair styles that ranged from sober-shorter hair and studied aggression – his war-like Mohawk style – to the element of surprise with a trace of funk with spiked hair. By now, the earthy look is gone which is evident through each of these looks.
He had turned into a leader with dignity, power and courage, displaying a more mature, leader's image, with less of the unbridled enthusiasm on display. He displays great maturity, showing faith in his team's ability, backing them all the way and helping them develop into stronger individuals and a strong team.
A strong cricketing brain, he chooses to spend time in bonding with the team in team get-togethers rather than on team meetings, pointing once more to his easy, open style rather than a formal, planned approach. Never one to delay decisions, he is known to stop the game and talk to his team about changing tactics when things aren't going well.
Behind his instinct, is his knowledge of the strengths and weaknesses of the team, knowledge of them as individuals, how they react to different situations and the understanding that a good team atmosphere is necessary to bring out the best.
Similarly, it is his knowledge of himself allows him to choose his clothing with that same instinct, giving him the easy dignity whether formal or casual.
His body language continues to speak of aggression, but it's not the in-your-face variety, it's just something he wears like his skin just like his Mohawk style. The pleasure he takes in his bikes points to the same quiet aggression.
As he had stated in an interview, he doesn't pick his clothes to see whether a piece of clothing goes with the other or not, he chooses them for their comfort and to be himself. He likes clothing that suggests ruggedness and courage – camouflage, cargoes, big shoes. He is in fact an honorary Lieutenant Colonel of the Parachute Regiment of the Indian Army. He likes the fact that in the Army, everybody is equal – which is how he treats his team, youngsters and veterans alike and that shows in his easy style.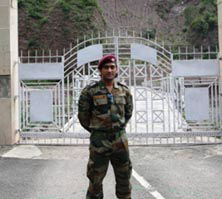 Mature General
From there, he went on to taking the nation to a World Cup win, turning him into a successful, mature General. He transitioned this threshold with a completely shaven head, citing summer as the reason, practicality counts for him. But, his true maturity was evident when grey strands appeared in the hair, he began sporting it with ease and complete confidence in himself.
He is Captain Cool, stable under pressure, calm whether winning or losing a match, no display of emotions on field or off field, displaying dignity and strong character.
His clothing style lies in jeans and a casual t-shirt. Comfortable in this casual wear or in occasions that demand a tie and a jacket, he is generally found in blacks and greys in formals, stable shades that can be picked without much thought. The same stable choice goes for his casuals, but an occasional red or rust isn't off his style either.
If one were to compare him with Virat Kohli, the contrast is evident. Dhoni's style is not about fashion, but about his comfort and about signalling his inner self. This is his common theme across the different stages. He isn't one to take undue share of the limelight, it seems that limelight is just something that must be dealt with and he deals with it with complete ease, maturity and dignity.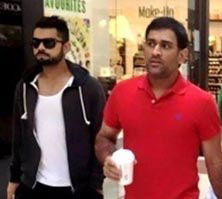 The learning? It is Dhoni's knowledge of himself and his complete ease with himself that allows his instinct to emerge in his clothing, hair style, body language and well-paced communication without a tinge of self-upmanship – a celebrity whose external image emerges so completely from his inner self. This helps him transition with ease across the different thresholds of his cricketing career.
The interesting fact is, his favourite actor is Amitabh Bachchan – read about how the Big B crossed his thresholds successfully with image management. Also, read about how another celebrity Narendra Modi managed his image across thresholds. Among the typical threshold situations of everyday life, read how students, professionals, homemakers-turning-professionals and those who cross the threshold of marriage manage their image. Read how prisoners can manage their image when entering mainstream life.
The entire look and feel of this shoot are visually pleasing as well as harmonious; from the attire to the colour choices to the jewellery, it was a delightful experience watching this creative piece of work.
The Tanishq campaign may have done well overall, however, it could have received a much better response if everything could have been viewed holistically.
About the Author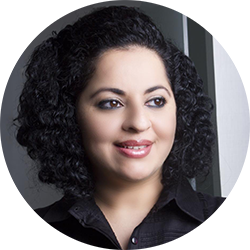 The author, Suman Agarwal, is the senior-most Image Consultant in the Indian Sub-continent and director of Image Consulting Business Institute. Image Consulting Business Institute is a pioneer in India and one of the biggest brands in the world in Image Management and Soft Skills Training Space. It offers programs for people to become Image Consultants and Soft Skills Trainers and at the same time offers Image Management and Soft Skills Training services to individuals and companies.
To become an Image Consultant visit
https://www.imageconsultinginstitute.com/become-a-certified-image-consultant/
To hire an Image Consultant for personal consultation visit
https://makeoversmart-com.cdn-sigma.com/image-management/individual-solutions-offered-by-icbi/
To hire an Image Consultant for corporate services visit
https://makeoversmart-com.cdn-sigma.com/icbi-corporate-training-solutions/ 
Suman herself undertakes select personal consultation and corporate training assignments. Write to suman@imageconsultinginstitute.com for any such assignments.