Whilst sitting at the airport, one sees a variety of people – young, old, men, women, shabbily dressed in the name of comfort, overdressed and uncomfortable in the name of style. Yes, we see all sorts of people at the airport. But the last two groups of people are those faced with a major challenge because they're either under or overdressed while travelling. So, how does one travel in style and comfort? Here are some suggestions for both men and women:
Carry a scarf with you, so not only does it look stylish, but can also double up as a blanket to keep you warm during the flight.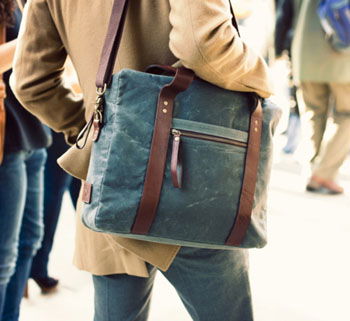 Comfortable footwear, which can be worn for long hours, but that doesn't mean flip-flops. Best options would be a pair of slip on shoes, which look stylish, are comfortable, and easily put on and take off when needed. Never wear a new pair of shoes while travelling because they will cause great discomfort your feet while travelling, especially long distances.
Neutral darker colors would be a better option for clothes as they can be easily mixed and matched with a variety of color accessories and in case of any mishaps, while travelling, any stains won't show easily.
A good handbag is a must to carry all your travel documents and other stuff you may need to keep handy while travelling. Add some color to your travel with a colorful handbag. Don't overstuff your handbag with unwanted to stuff as this can lead to shoulder and back problems if the bag is carried for longer periods.  A good satchel should work best for men.
Don't forget to wear some makeup, but keep it minimal. You want to look good, but then you're not going to a party.
Avoid wearing short clothes, but an option would be a ¾ or full-length trouser or good fitting pair of jeans. They are comfortable and appropriate while travelling.  But then need to be a baggy pair of trousers, well fitting and comfortable is what you're looking for.
Keep these points in mind while travelling, to always be comfortable and stylish.