Winter casuals are a great way for men to make a style statement. With a range of sweaters, hooded T-shirts, jackets, boots and scarves, you can tune your look to suit your self. Helps you cover or highlight just what you want to. Whether you want to make a dent in your pocket or not is entirely up to you.
In our winter series, we have covered the Formal Winter Guide for Men in our previous post. In this post, we talk about the casual winter wardrobe for the severe central to north winters.

Winter Casuals
As with formals, so with winter casuals – Layered clothing is a must. You cannot get away with just a shirt and a thick jacket. In fact, it is more important that you pay attention to layered dressing when it comes to winter casuals. With formal wear, you are likely to be within office environments where the temperature is quite well-controlled. On the other hand, casuals have to be more rugged and have the ability to balance your temperature in unpredictable environments.

Shirts and T-Shirts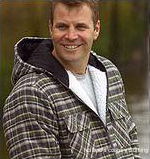 For winter casual shirts, twills, plaids, flannels with bold patterns give you a range to choose from. You can go for deep red, green, blue in bold checks and long sleeves to keep you warm and give you a rugged, casual look. Tone down the checks and go for finer prints if you are looking for a less rugged look.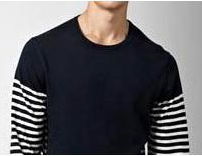 T-shirts make for good winter casuals and they come in a variety of textures, patterns and designs. Choose among crew or round necks, v-necks, collared or turtle necks with dark colors and long sleeves to give you style in winter. You can add your signature with prints or slogans on the T-shirt. When it comes to design and color, pay attention to your complexion and body shape. Darker complexions look better in neutral shades and cooler colors while light complexions require darker shades. Horizontal and bold patterns on slender built gives them that necessary width. On the other hand, vertical or small patterns are for wider and shorter statures. Turtle necks look great when paired with a casual jacket. Make sure the colors complement each other.
Sweaters
You can choose from a range of bold colors and patterns for casual wear sweaters. Try them out on your shirt to make sure they look good. If you are wearing them beneath a casual jacket, they need to complement the jacket. V-necked sweaters look great on shirts and crew necks are good too. If winters are particularly cold, wear inner-wear and a thinner sweater rather than just one thick sweater. The two layers will protect you better and give you more flexibility when you move from a severe cold to mildly cold environment.
Jackets
Whether you want to buy a blazer or a sports jacket, it depends on the occasion. For semi-business or casual-social occasions, a tweed or plaid jacket is good. But for the rugged outdoors, you can choose from fleece, leather, cotton, wool or blended jackets. You can find jackets with lining of varying thickness to meet your needs.
Go for layered clothing with a medium to thick jacket. Don't go for the ultra thick jackets hoping it will keep you warm. Layers help you adjust to different climate settings indoors and outdoors with far more ease.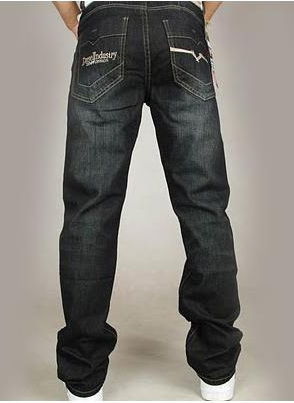 Trousers
Since this is casual dressing we are talking of, a couple of pairs of thick denims and corduroys are ideal. Just make sure they are washed and well pressed. For the outdoors and for fully casual occasions nothing ever beats denim.
Scarves
You can be bold with your scarves in casual winter wear. From dark colors to bright ones, the sky's the limit. But the scarf must complement your jacket and shirt. Keep your body shape and height in mind when deciding the length and width of the scarf.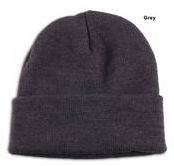 Caps
Woolen caps come in a variety of shapes and colors. Dark colors in navy blue, grey or black are ideal. Commonly called wigwams, choose the simple variety or the ski mask type depending on how much of the face and neck you want to cover. Or use a hat to keep your head warm. Don't leave your head exposed since plenty of body heat is lost through uncovered heads.
Socks and Boots
Thick woolen or cotton socks paired with comfortable shoes are good. Winters are a good time to walk if you have the chance, so a pair of comfortable shoes is a good idea. If you happen to walk in grass, the morning dew can leave drops of water, so a pair of boots will keep the dew off your socks. The boot height depends on your comfort with it. It can be ankle-high or well above the ankle.
Gloves
Gloves are available in a range of thickness with leather and synthetic blends. Your choice depends on the severity of cold, color of your clothing and price. With the extremities of the body losing body heat quicker and sooner than the rest of the body, gloves are another necessary addition to your winter wardrobe.
So create your signature style by choosing among the basic shirt, T-shirt, trouser, sweater and jacket and complementing these with accessories for stylish casual winter dressing. Despite varying temperatures, this will keep you comfortable, far from sinus troubles and ready for casual outdoors and indoors.