Shoes for all colors, occasions and seasons! That would be Imelda Marcos – widow of Philippine's President Ferdinand Marcos – with a collection of about 2700 shoes at a time when her country was struggling. That's more shoes than a retail outlet holds at a time.
You don't need to go that far to have the right shoe on your foot. You can do well with 3-4 pairs if you plan well and choose them with care. Don't think that your shoes remain hidden beneath the sari or beneath the desk and you can get by with a single, all-purpose pair.
Shoes are the final touch to a perfect look. It can make or mar the entire image. The way to go about choosing your shoes is to look at your life style.
Are you a professional?
Are you a mother who wants to go easy on her feet?
Do you have the occasional social gathering where you don't want to be caught with the wrong pair of shoes?
Map your shoes to your business, social and personal lives before you set about buying them. That will prevent impulse buying which you'd regret later.
The Formal Pair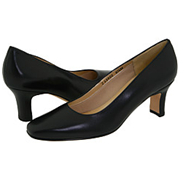 If you wear western clothing in trousers or skirts, a pair of black pumps is a must. Closed toe, closed heel, leather shoes in black are
recommended. Depending on your wardrobe, you could go for a pair in deep blue or even in nude if you are toning down the formal wear, but black is the color that goes with most formal wear.
Have a pair of black stockings so that skin doesn't show when you cross your trousered legs or when you wear skirts. As for heels, a 2-inch heel is about the right height. Any higher and you would make more of a style statement than a professional statement which is what you need to be taken seriously. You could choose flats too, but the heel gives a good look and erect posture.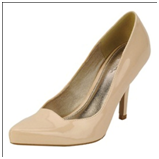 Toes can be pointed or a little squared out. Although pointed toes look smart, make sure they don't pinch your toe. This can create blisters, corns and bunions in the long run. Avoid rounded fronts. This is in keeping with the rule for formal wear – to keep your clothing and accessories angular and straight as much as possible.
If you wear saris or kurtas, pointed toes go well with them. Considering that these two types of clothing include a range of colors even in formal wear and don't restrict themselves to blacks, greys, deep blues and whites, we recommend that you go beyond a pair of blacks. For the second pair of work shoes, take a look at your wardrobe and buy a pair that goes with the rest of your formal work clothing.
Shoes for Parties
Party shoes or shoes for evening wear are a completely different matter. Sky's the limit, but considering that you will have budget constraints, be cautious and take a look at your wardrobe first.
First of all, group your dresses by color. For all the deep dark colors of dress, dressy black shoes can go well.
For all the pastels, a pair of nudes with some jazz like stones or silver can be a safe bet.
But try to group the pastels into groups of colors, for example, all the reds and oranges can be in a group where a red can possibly go with them. The blues, greens and shades of these colors can have a common color in blue or green.
See if you can have a twin-colored pair of shoes that goes with more than one group of colors.
Same goes for the bright colors. Your bright colored outfits would need a dark or bright colored pair of shoes.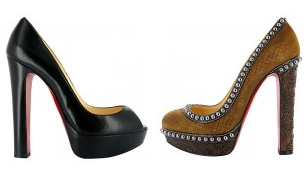 Take into account the fact that you will be wearing saris, salwars or western wear. With some exceptions, you can wear the same pair of shoes, provided you group them by the color and make sure you have the dresses in mind when you buy them.
Shoes for a Casual Day

When it comes to casual wear, make sure your shoes or sandals are comfortable. Platforms and Wedges make you look good and help you walk tall. They don't place as much pressure on your feet as stiletto's do. This is also the time when you can take out your flats, whether sandals or slip-ons. Put them on for an ultra-casual day or when you are likely to be on your feet for a long time.
Sports Wear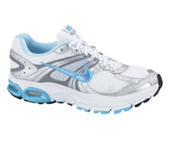 For most people, their shopping for shoes ends with their business, social and personal lives. But, don't ignore your healthy life. Invest in a pair of sports shoes which are good for walking or jogging, based on your favorite activity.
Make sure you have your daily dose of exercise, because that's the way to stay healthy. A 45-minute walk or a half hour jog at least four times a week can keep you healthy. Couple it with some yoga, swimming or stretching and you will lead a healthy life.
Don't think all this entails an entire shoe cupboard for yourself. With four to five pairs of carefully chosen footwear you are good to go for any occasion.