Entrepreneurship is the new buzz word in India and given a choice most people would want to be an entrepreneur rather than doing a job. Even the youngsters today are looking at entrepreneurship options right from the start of their career.
Entrepreneurship is the process of designing a new business, i.e. a start-up company offering a product, process or service. There are primarily 3 types of entrepreneurship that one can undertake as follows.
Converting an Idea into a Business Model: This is about having an innovative idea and creating a business model around it with a dream to make it big in the future. This type of entrepreneurship is what draws most people after reading phenomenal success stories of several entrepreneurs. However this is similar to making it big in Bollywood wherein thousands of people struggle and a very few make it big. The success of few attracts thousand more to try their luck however most are unsuccessful. Risks are high and one can end up losing much more than the initial lacs invested.
Taking a Franchise: This is another very popular entrepreneurial route to take and thousands of people take a franchise each year. While this has lesser risks than the first type there are areas of concern. First of all the brand and the business is owned by someone else and all your effort and investment goes in building a business that you are only a licensee of. There are still fixed liabilities and one can end up losing a lot of more than the original investment which could run into tens of lacs.
Becoming a Self-employed Professional: This is the safest route to entrepreneurship as here the total investment is in self and once one is qualified in a particular profession one can then conduct the business lifelong. Just like in any other type of entrepreneurship even in this route it is debatable as to how much money one can earn but surely one cannot lose any money here. And if the chosen profession aligns with one's interests and passion the journey becomes highly satisfying as one is doing what one will love to do in any case.
The following table is a comparative chart of different types of entrepreneurships.
ICBI offers an opportunity to become a self employed Image Consultant and Soft Skills Trainer which is one of the safest and most lucrative entrepreneurial opportunities. It is also one of the lowest investment opportunities with an investment of Rs. 4, 10,000.
The profession of Image Consulting and Soft Skills Training provides an earning potential of Rs. 9 lacs to Rs. 18 lacs and more per year.
ICBI's Business Program in Image Consulting and Soft Skills Training is an end to end solution and has the following elements included.
World-class training to become an Image Consultant and Soft Skills Trainer
Practical exposure during the program
Readymade consulting and training material
Business enablement training
Lead generation and management support
Ongoing handholding support
The entire look and feel of this shoot are visually pleasing as well as harmonious; from the attire to the colour choices to the jewellery, it was a delightful experience watching this creative piece of work.
The Tanishq campaign may have done well overall, however, it could have received a much better response if everything could have been viewed holistically.
About the Author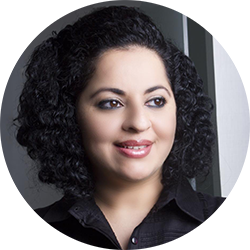 The author, Suman Agarwal, is the senior-most Image Consultant in the Indian Sub-continent and director of Image Consulting Business Institute. Image Consulting Business Institute is a pioneer in India and one of the biggest brands in the world in Image Management and Soft Skills Training Space. It offers programs for people to become Image Consultants and Soft Skills Trainers and at the same time offers Image Management and Soft Skills Training services to individuals and companies.
To become an Image Consultant visit
https://www.imageconsultinginstitute.com/become-a-certified-image-consultant/
To hire an Image Consultant for personal consultation visit
https://makeoversmart-com.cdn-sigma.com/image-management/individual-solutions-offered-by-icbi/
To hire an Image Consultant for corporate services visit
https://makeoversmart-com.cdn-sigma.com/icbi-corporate-training-solutions/ 
Suman herself undertakes select personal consultation and corporate training assignments. Write to suman@imageconsultinginstitute.com for any such assignments.