Rajnikanth's image becomes larger than life with every release of a new movie. The release of his latest hit film Kabali has been no different. With Air Asia rebranding its aircrafts for the movie Kabali,  Kabali gold and silver coins, with people having credit cards with the Kabali poster on its face, and with state holidays being declared on the date of the release of his movie there is no doubt in anyone's mind that Rajnikanth is truly a superstar.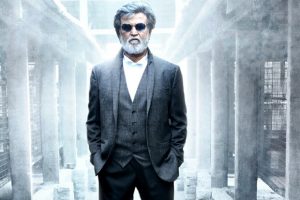 Rajnikanth has always created an image or aura around himself from the time he started playing the roles of a villain – it was the subtle differences in the way he presented himself and the punchy dialogues that made him stand out from the rest. It was from this point that Rajnikanth understood that to be noticed one needs to stand out and differentiate himself from the rest.
In the 80's he recreated his image from villain to the good guy, where his larger than life image was first noticed with his grand entries. His grand entries from then on became a sort of trademark. Over the years his characters became a hero of the common man with his roles of a social do-gooder. Through this he created a strong positive image for himself along with a big serving of emotions and humility.  These characters slowly blurred the lines between the real Rajnikanth and reel Rajnikanth.
Through this journey, Rajnikanth didn't remain an actor anymore but he grew into a brand. A brand that could sell millions worth of tickets even before his movies are released. Rajnikanth truly is Thalaivaa of the cine world.