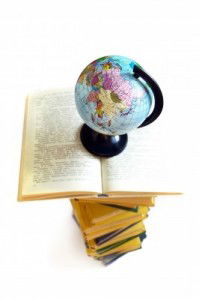 Working abroad can give the much-needed boost to your career. But the challenge lies in making the most of the overseas assignment. In addition to your occupational skills, it is how you manage your image when working in a different environment that leads to success.
From clothing and grooming to body language, etiquette and how you communicate, you need to take care of many things.
The important thing is to know the business culture of the country and the softer aspects of how business is conducted. In fact, your own company will be assessing your ability to interact with the foreign professionals and your ability to work with them comfortably before selecting you for the overseas assignment.
Clothing
Observe and understand the clothing practices of the particular industry. When in doubt, stick to business formals. Carry a couple of dark blue or charcoal grey suits with matching trousers along with shirts in plains or stripes of white, pale blue or similar formal colours. Choose your ties appropriately in plain or small, geometrical patterns based on the choice of shirt.
Socks to match the trousers, a pair of black shoes and belt without a bold buckle will complete your attire. For women, pants or skirt suits are the choice. If you are not used to skirt suits, stick to pants. As for shoes, make sure they don't have peep toes. Closed-toe shoes with about a 2-inch heel will be appropriate. On short assignments, you would not be carrying a whole lot of luggage, so a pair of black shoes works well. You will need a few pairs of black stockings to prevent show of skin even when you wear pants.
Carry a jacket and a couple of sweaters for casual days and for travel. Also, mufflers to keep you warm. You can use these on formal and casual days. A couple of black and white mufflers work well with most clothing.
For social occasions, a pant dress, a gown, frock or skirt works fine. Make sure you are comfortable in it. A stole or shawl draped over the shoulders can complete the look for you. Carry a clutch in black. This will stand good for all social occasions.
Grooming
Lipstick that suits your skin tone or lip gloss without too bright a sheen is appropriate. Take care of your lips, particularly during the cold months. Light make-up can brighten up your face. The summers in the country you visit could be the equivalent of winter in your own. Carry a moisturizing cream to take care of your skin. For visits longer than a fortnight, carry a nail clipper to keep your nails in shape. You could carry a light nail polish and remover if you choose. Do carry the nail polish remover if you apply nail polish. There's nothing like chipped nail polish to show the rough edges. Carry a razor to remove unwanted hair.
Take care of your hair. Shampoo and conditioner are a must. It's worth going for a hair style that is easy to maintain and requires no more than a simple shampoo, conditioner and blow dry to set it right. Most hotels offer a blow dryer in the bathroom.
Body Language
Here comes the most important part of business dealings. Body language can differ in its meaning, depending on the country. Plan ahead and be on time, always. Keep an erect posture, don't slouch. Lean forward slightly to show your interest in the meeting. Shake hands firmly and smile when greeting the person. Maintain eye contact with all the people in the room, particularly with the person to whom you respond.
Never lie or beat about the bush. Give a polite, straight forward answer. Do not make derogatory statements about anyone, particularly about your employer or colleagues. Do not be overbearing, nor aggressive. Be polite in your interactions and it will show in your body language. Don't cross your arms, it is viewed as a defensive posture. Rest them on the armrest or in your lap. A certain amount of hand movements is fine to elaborate a point, but don't overdo it.
Do not make small movements like shuffling, tapping or fidgeting. It gives the impression that you are impatient or lack interest in the proceedings. When standing with others, maintain the required physical distance with them. Don't crowd them by standing too close. Observe others to understand these dynamics.
Vocal Communication
Be clear in your communication. Do not speak fast. Maintain an even tone. Do not interrupt the other persons when they speak. Wait for your turn. Be brief in your responses. When questioning something, be polite so that you don't sound antagonistic or judgmental.
If you are dealing with overseas personnel over the phone or video, keep the time zone differences under consideration when scheduling calls and setting up the itinerary. Countries like USA and Russia which have a large geographical size have a wide difference in time zone. Stay tuned with that when dealing with personnel.
Follow these rules and you would be ready to make positive first and lasting impressions on your overseas assignments.