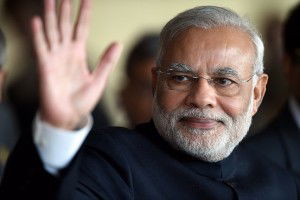 As our nation reels under the bulwark of massive change and we evolve into a truly global force of consequence – It was the watershed moment of May 16th, 2014 that set this change in motion.
Behind this change of course was the one man who drastically became a household name throughout India this last election
Narendra Damodardas Modi is successful today in part owing to the successful Image Management techniques he implemented before and during the elections.
As an image consulting professional, is there a page you can borrow from his book? Listed below are some of the most interesting insights into Brand Modi and how he became so successful:
1)    Perception – As any competent advertising and branding professional will tell you, Perception is Reality. The Congress and other parties had already been reeling under humongous charges of corruption. The people needed a strong decision-maker not a dithering, obsequious puppet as the precedent had been set by his predecessor.
People saw that competent administrator in Narendra Modi. He came across as strong and powerful. Someone who wouldn't bat an eyelid in the face of tough decisions.
Lesson Learnt: Figure out what people need and give it to them.
2)    Numbers – Narendra Modi had a clear cut strategy: Get the numbers that matter. The numbers came in the form of the youth. He had a phenomenal way of encompassing the voice of the youth along with his own clarion call for a modified and developed nation. He got the numbers because nobody in our nation wants to make a difference as badly as the youth do.
In small towns and big ones alike, he made patrons and advocates in the form of these youth who were vocal of their support for him on Social Media.
Lesson Learnt: Know the opinion leaders in a multitude and impress them.
3)    Omnipresence – Being present at all places and at all times simultaneously gave the common man an understanding of his capability. Suddenly he was the most visible person across all platforms. His agenda was a hit with both business owners and working class people alike.
Lesson Learnt: Power needs to be exercised at every nodal point and on all fronts.
4)    Picking fights wisely – In politics like in any other field, you have to be very careful how you deal with opponents and who you pick your fights with. He knew Kejriwal to be an adversary he could not take head on.
He tried on Twitter once, but it was an unmitigated disaster for a while.
He highlighted Rahul Gandhi's inefficacy as a leader relentlessly. This resulted in a flurry of viral memes, articles and images on social media which did more than half of his job.
Lesson Learnt: Gauge your strengths and weaknesses wisely.
While Narendra Modi had a capable team of spin doctors, PR professionals and not to mention an agency handling his image, we at ICBI perfectly understand the dynamics of his image management strategies.
As an Image Consultant, there is much to glean from his victory and the strategies employed.
Like the post? Hit the subscribe button and be sure to like us on Facebook.