The shift dress is the perfect evening wear for all occasions. In this post, we will talk about the three occasions you are likely to be part of and how you can choose the right shift dress for each.
Formal evening
Fun and feisty evening
Business social evening
Formal Evenings
Let's begin with the classic black shift dress. We have been talking of Audrey Hepburn and her shift dress through this series. That's because the black shift dress associated with her is just right for a formal evening.
Wear it straight or let it have a flare like Michelle Obama did, depending on your body shape and you won't need to have second thoughts about your evening wear. You would project chic and poise. You could wear it with a strand of pearls, pearl earrings and a bracelet or you could go completely accessory-free. A pair of peep-toed high heel shoes will look good. You can choose the shoes from black, nude shades or with a design that brings an element of fun, depending on the evening.

While the traditional completely black outfit is classy, you could try variations of it. Take a look at Selena Gomez in a shift dress with lace. The combination of a pair of strappy heels, a thin bracelet and a black clutch with a thin white outline complete her accessories. Or you could wear one with embroidery. Work with textures and styles to bring variety to your black evening wear. Vary the look by including fabrics that are sheer and soft.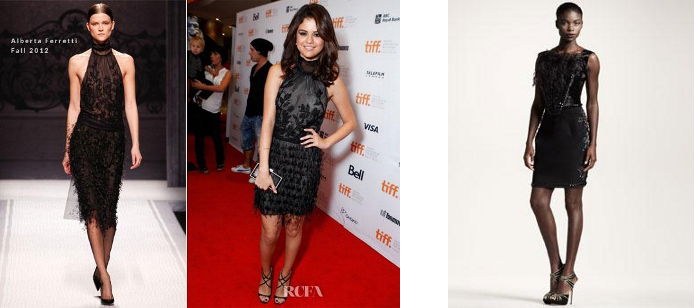 Alternately, try out an abstract print on the black dress. Or like America Ferrera of The Ugly Betty fame, go for the black, but with embellished sleeves. The gold pumps complete the outfit.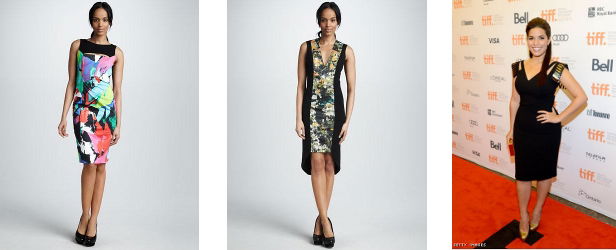 Now, if you choose to wear a shift dress in animal print, wear it with the knowledge that it isn't typical formal evening wear, but fun wear where you reveal a different side of your personality. You get them in a range of patterns and colors. The simplest of accessories are all you need since the design is pretty bold and chunky accessories can make you look heavy and cluttered.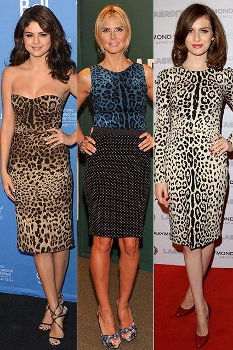 A shift dress can be so simple in style that you would need well-matched accessories to make it come alive. Watch the strappy heels with the intricate design in the image.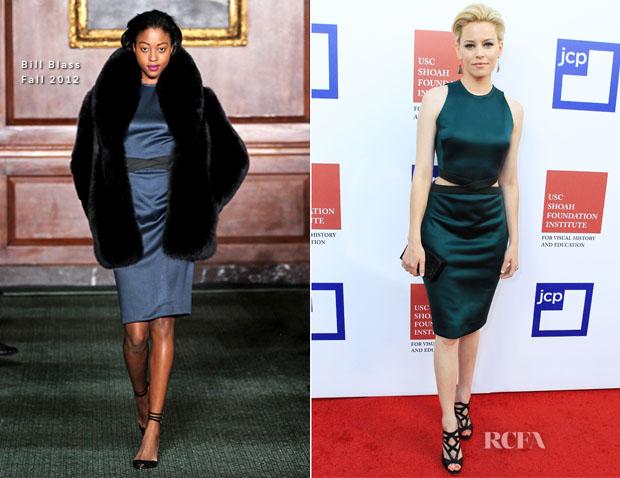 Fun Feisty Evening
For evenings where fun and frolic is prescribed, you have a range of shift dresses to choose from. It could be a bold antique print like Kareena Kapoor's or the Aztec print in the image. Strappy, gold heels and a pair of earrings are all Kareena needs to complete her attire. It is perfect for summer evenings too. Alternately, go for a black and white shift dress. Try it on to make sure that the pattern suits your body shape.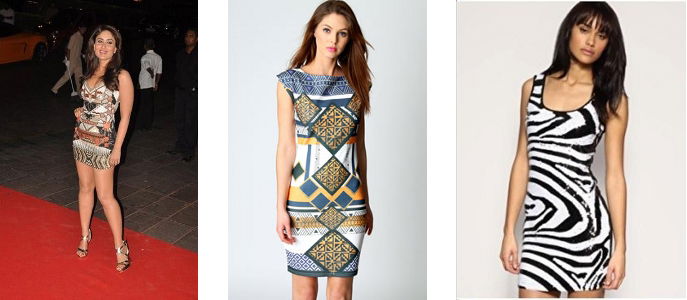 A range of pinks, oranges and other shades and a variety of patterns are available to suit your mood, body shape and skin tone. Vary the length of the shift dress based on comfort and the occasion. A short dress generally tends to indicate fun and frolic, long shift dresses tend towards the formal side of the spectrum.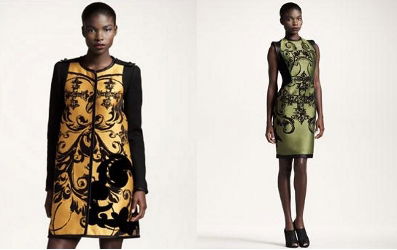 If you are in the mood to show the free, open side of yourself, go for something that's difficult to categorize, like the sheer shift dress. You could wear it with a pair of tights. Let the hair remain on the wilder side to match the look of the dress.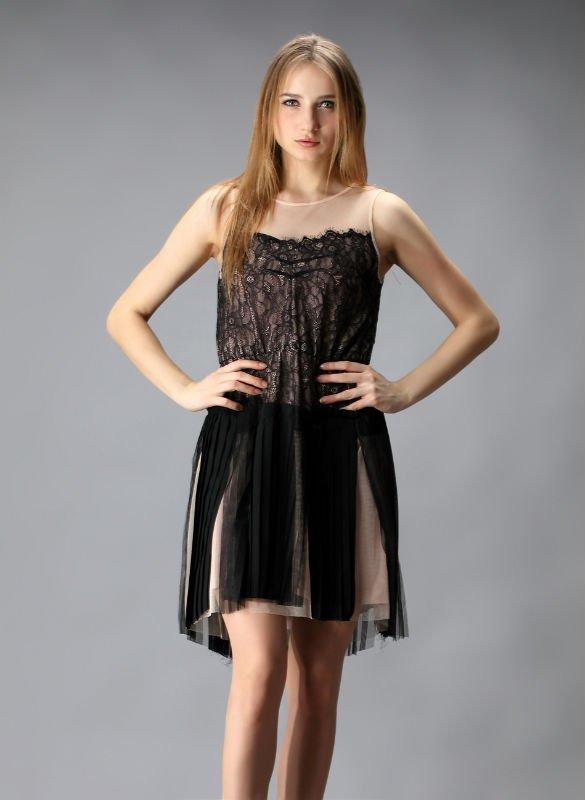 For those on the heavier side, a shift dress with tiny, bunched pleats and embellishment will suit fine when complemented by a pair of sheet tights.

Business Social Evening
You've had a full day in office and are off to a semi-formal business dinner with partners or colleagues. You don't have the time to go home and change into evening wear. In such cases, plan your day in advance. Wear a business wear shift dress that can double for evening wear too. Match it with a jacket, stole or shawl, change the accessories and you can use the versatility of the shift dress to bring about two different looks.
Watch Dina Powell, the global head of corporate engagement at Goldman Sachs, second from right in the image. This shift dress would be appropriate during the day time, paired with a formal business jacket. It can easily be converted into evening wear with a stole or a short jacket on top.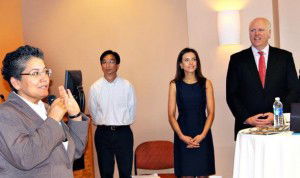 From formal to fun evenings to socio-business evenings, the shift dress shows its versatility in its ability to match the evening and its mood. Give some thought to the occasions you are likely to attend and choose your shift dresses accordingly to make a little expense go a long way.
Read our earlier posts on business and casual shift dresses.