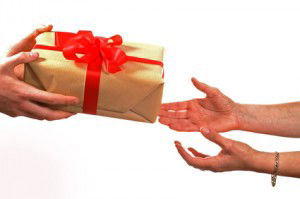 With the festive and holiday season around the corner, gifting is going to be an essential part of social niceness. For some of us gifting the right thing to the right person can be a challenge as we may not want to gift the wrong thing. Whether is at work or socially there is always certain etiquette to keep in mind while gifting.
The first thing to keep in mind is that gifting is important, especially in business relations, as it helps maintain long-term relationships, but then again avoid going overboard as it may come across as trying to bribe the person and may spoil relations rather than build them.
For colleagues avoid run of the mill gifts, such as a box of sweets. After all, how many sweets can a person eat and it'll go waste at the end of the day. The best budget to work around with is between Rs 500 – 2000, depending on how many people you want to give gifts to, what your budget is, and your relationship with that person. Also, best is to give something that will useful at work, like a tie, a pen, personalized stationary, etc. To add a personalized touch, ensure that you add a handwritten note or card expressing best wishes to the person and their family, this always makes the person feel special and they will cherish the gift.
If you're gifting something to your boss, it's better to put in extra effort while picking the right gift. If you're aware of his or her hobby or their interests, gifting them something to do with that.
For friends and family, it's usually good to have a budget in mind again. You may know them really well, so may know what they require and you can gift them something that they will surely use. For family and friends, you can go ahead and even gift clothes, as you will be aware of their sizes. If you're not sure of what to buy, you can always ask someone who knows them better, rather than buying them something they won't use and will just be lying around the house.
Finally, when someone gives you a gift, don't forget to thank them personally, and it's always best to send them a handwritten thank you note, as this will let them know that you appreciate the effort they put in.