Fédération Internationale de Football Association (FIFA)
At last the day arrived when everyone got an opportunity to enjoy the "World Cup"
FIFA, one of the largest football events is on air and what is most fascinating about the coaches?
Most of them are in formal attire…wow!! This is so amazing, and intuitively even they realize that dressing "up" is very important to show authority. They all look authoritative in a dark dull firm fabric suit. They look powerful, authentic, appropriate, and send a message that they are in command.
As per the old scenario, a coach would normally wear a uniform to look like a part of the team, but in the current state of affairs, they all go a level up, they are no longer ordinary, they look special and responsible, responsible for their team's dedication, motivation, credibility, and performance.
Out of all the coaches, the US coach was one of the very few who was observed in uniform instead of a business suit. Coach Javier Aguirre and Stuart Baxter were often seen in dark dull suits, they looked extremely credible and very stable, and more than anything else….they looked consistent.
Formal dressing not only projects authority but also reflects seriousness towards a particular role that you play and the activities that you engage in your professional life. It gives you a sense of recognition. It is the process of "Image Management."
In sports, it is not enough to provide technical training; one must consciously work on Image Management skills as one of the most visible credential.
Fortunately this is what our FIFA coaches are following this season, they look like they mean business, comfortably fit, appropriately professional, more organized, and efficient. Their teams will benefit from increased self esteem and self confidence and players will experience increased capability and improved performance. They will be recognized as professionals, receiving more respect and a better treatment from others, including praise and effort for achievement.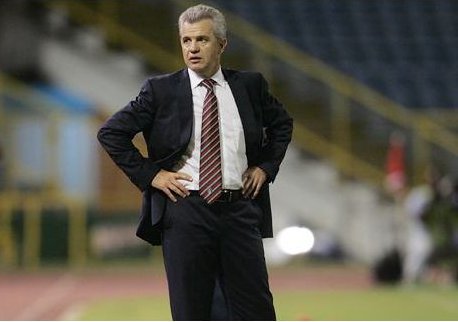 Head coach Javier Aguirre of Mexico in action during their match as part of the 2010 FIFA World Cup Qualifier…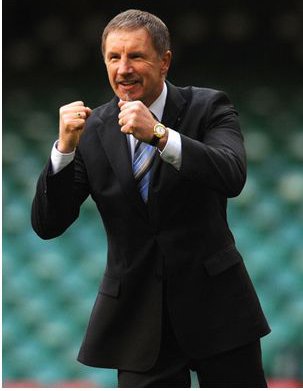 Coach Stuart Baxter