For all those people who thought that sportswear is only meant for exercising, it is not just that anymore….Get rid of your unmatched loose t-shirts and lowers. Sports brand has grown rapidly by utilizing the latest technology for shoes and sportswear; they have become the most "in" thing nowadays. Just as people have started realizing the importance of staying fit, brands like Nike, Adidas, and Reebok have created a huge range in the line of sportswear that are trendy and are all set to flatter your body, giving you a lift to stay in shape.
Nowadays a lot of designers have added their creative skills in designing clothes with some sporty elements. These clothes can not only be worn while exercising but can also be a part of your regular attire.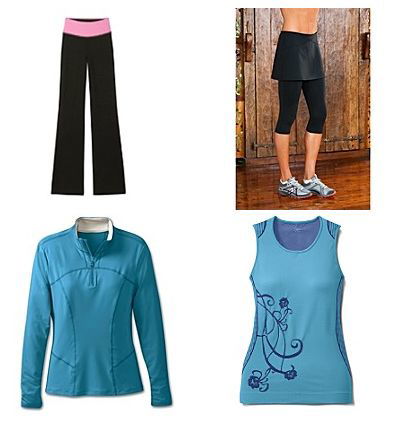 With increasing awareness through internet and various other sources, people have become fashion conscious and have started investing a huge amount in all purpose sporty clothes. These clothes not only make you look stylish but also make you feel young and energetic. Some of the brands have even come up with bright colours, (like reds, fuchsia, lime greens etc) different designs, and shapes. In fact nowadays, the sportswear are made with very comfortable stretch fabrics which are available in all sizes and are suitable for all body types. This has become a motivating factor for some of the people to hit the gym regularly.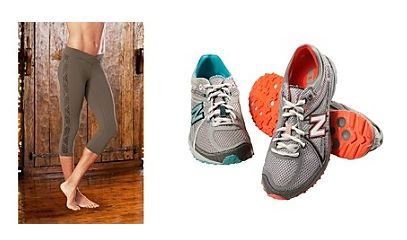 Fitness freaks in Bollywood like Bipasha Basu, Shilpa Shetty, Mandira Bedi, and Katrina Kaif have become the trendsetters for their unique style of exploring different sportswear, in fact some of them are even endorsing for renowned sportswear brands.
Shorts and short skirts are extremely popular during this blazing summer; however they can be teamed with a T-shirt to add a little sporty effect. There are fun elements in sportswear which make them so appealing, the basic old fashion cuts and colour have been replaced with funkier stuff. One can be creative and add their personal style while designing a garment piece, simply mix sporty elements with one piece of clothing to make it look more interesting and trendy. You can also play around with colourful funky hooded jackets or footwear, all you need is a reason to pamper yourself and look stylish….
So even if you do not have enough reasons to work out, there are always enough of them to invest in good sportswear this season.